Aries season begins with the Spring equinox (which is this Saturday, March 20). Spring is the time of growth and rebirth. The seeds that you have planted and tenderly cared for have begun to sprout, and all that hard work (that might have felt like a lost battle) are started to show off.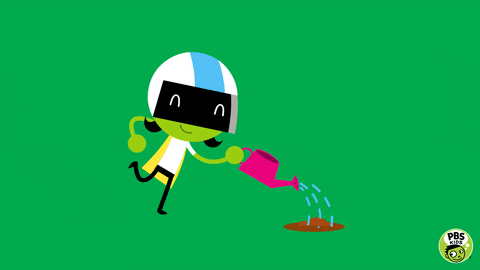 You've tended your garden for many months (for this whole pandemic, honestly). You've watered and nurtured and cared for your little seedlings and now it's time to enjoy those blooms!
Now, I was about to write this whole thing about how I'm not an expert or a horoscope write and to take what I say with a grain of salt. But I am really trying not to add fine print to the work I put out. I don't need to qualify my competence or explain it. I can just share what I know and what I feel.
So, here is my *very first ever* attempt at writing horoscopes! Please please please tell me if you like them, if they resonate with you, if you enjoy reading them!
If you know your rising sign, read that one first! And as always, take what resonates with you and leave the rest.
aries
It's your time of year, Aries! Now is your time to shine your brightest and bask in the glow of who you are. Spring is the time for rebirth, renewal, and reincarnation; how can your identity and vitality be renewed and revitalized in the coming month?

Your ruler, passionate Mars is in curious and communicative Gemini, which brings the focus onto exchanging ideas and collaboration. You may find it easier to communicate your limitations and boundaries with others, giving you the freedom to celebrate what makes you you. It's a perfect time to get curious about what is holding you back and what might set you free.
taurus
Imagine a light being switched on in the basement of your unconscious. All those things that normally hide beneath the surface are starting to be seen. This may sound real scary or intense, but it's actually an amazing opportunity. There is so much to learn by exploring what is hidden!

Venus, your ruling planet is in dreamy and whimsical Pisces, where she loves to be. Your desire for beauty, harmony, and comfort is amplified, and you may find yourself wanting to luxuriate in the comfort of others. If you're able to safely gather with friends & loved ones, do so! But don't let this desire for social interaction put you or your loved ones at risk (there's still a pandemic going on, babe). You may find your old ways of thinking or beliefs being torn down, transformed, and rebuilt better than before. This is good! Change may be hard for you Taurus, but changing your mind is a beautiful part of the growth process. It's how we become better versions of ourselves!
gemini
Gemini, you're glowing! Aries season is always a big time for you socially, and you probably feel an even deeper pull than usual to be out in the world interacting with your friends. Remember that just because Covid restrictions are easing up, it doesn't mean you can throw caution to the wind. Let's help each other stay safe, okay?

Your ruler, curious and witty Mercury is in the dreamy and fantastical waters of Pisces, where it can sometimes feels like it's drowning. You may find yourself communicating emotionally, or maybe finding it hard to express how you feel. You may also feel some conflict as your motivation to be yourself and to try new things is dampened by that lingering moist and humid Pisces energy. Let your curiosity pull you out of those ethereal waters. That dry gemini air and Aries heat will dry you off and get you back on your way soon!
cancer
There's a bright light shining in your work and it's you, Cancer! Your work is coming to the forefront for you, and this is your opportunity to shine! Now is the best time to release expectations or pressures that are projected onto you. You don't need to carry someone else's baggage. Grab your things and go after your dreams! Your intuition will guide you and she never leads you astray!

Your ruler, the cyclical and ever-transforming moon starts the season in quick and curious gemini. It's time to multitask, to try new things, to connect with others to better know yourself. Life isn't meant to be static, which is something both the moon and gemini know very well. Allow yourself to flow with the tides of your interests and don't worry if you don't want to root into place right now. You don't need to be tethered or still to put down roots; your roots are internal and they will come with you wherever your fancy takes you!
leo
Your mind is the center of attention this season. Now is the time to play! What new ideas excite you? What do you most enjoy learning about? How can you expand your horizons? Let exploration take the center stage, and bring your trademark charisma and energy to the process. No one is quite as charismatic and generous as you, so no matter where you venture, you'll be invited with open arms.

Your ruler, the sun loves to be in Aries; she's the guest of honor there! Let the fire and warmth energize and motivate you to do what it is you want to do. Nothing is standing in your way or slowing you down! Remember to stay grounded and present in the moment, and don't leave behind those people that have gotten you where you are. Bring them with you as you take over the world!
virgo
Sharing is the focus this season: sharing your resources, sharing your energy, sharing yourself. What is your is ours and what is ours is yours. This doesn't mean giving up everything of yourself to others (you may feel like you already do enough of that). It means that you have permission to claim what is there for you to claim. If you're offered help, take it. If you're given something, accept it. Being of service includes being of service to yourself; don't let yourself be neglected!

Your ruler Mercury is in Pisces, where it doesn't always like to be. Your clear analytical mind can feel like it's drowning in the dreamy, nebulous waters of pisces. Don't be afraid of your feelings; they can unlock a whole new path to success for you. Speaking up about how you feel and what you need is essential. Your desire to merge and share with others can sometimes feel conflicted with your desire to step out into the world yourself. Make sure you're clear on your intentions and goals before entering a commitment with others. That clarity can only be achieved by knowing your emotions and honoring them without judgement or resentment.
libra
This is the time to pour into your partnerships as the sun brings its light and warmth to your relationships with others. Other people are the key to the season. What relationships can you pour into? What relationships no longer serve you? What parts of yourself have you denied or turned to others to fulfill? How can you start to fill that need for yourself?

Your ruler Venus is in Pisces where she is exalted and treated like the guest of honor. Diplomatic, harmonious Venus floats through the romantic dreamy waters of pisces and brings blessings to your daily routine, your work, and your body. Adorn yourself in transcendent ways. Reimagine who you are and how you celebrate your body. Let more balance and harmony flow through your daily routines and rituals. This transit has the potential to have you overindulging and escaping from reality, so be sure to keep yourself firmly planted in the present moment. Others may be key in helping you do this.
scorpio
The focus this spring is on your body, your routines, and your daily work. There's warmth and energy here, giving you the opportunity to rebirth and reignite routines that support your goals.

Your ruler, powerful pluto is in Capricorn, bringing its transformational and sometimes destructive nature to your thought processes and mental frameworks. You may find a radical shift in how you think about or approach things. There may be things you can't think of in the same way, or frameworks that seem to crumble. But don't worry, out of the rubble will rise something sturdier, more steadfast, and more productive. This is supported by harmonious venus in dreamy pisces. Venus brings blessings and balance to your creative work, to romance, and to the things you enjoy doing most. It's time to create, to build, and to reinvent your creativity.
sagittarius
The focus this spring is in creating: creating life, creating art, creating joy, whatever it is you want to make, go make it! Now is the time to focus on creation, and allowing strokes of inspiration to guide you. By setting up a routine that gives you room to create, you'll find yourself intuitively called to make! And remember, this doesn't have to mean art. You can be creative in how you connect with people, how you solve problems, how you approach your work, etc. There is so much more to creativity than just the arts!

Your ruler, expansive Jupiter is in rebellious aquarius, bringing its blessings to your sense of self-worth and value. You may find some ease making money (or spending it), so keep an eye on your finances. You may also feel like your creativity is uninhibited, and you're less concerned about what others think. Take advantage of that! Now is the time to pour your soul into what you can create. Nothing is in your way except for yourself. Let your fear step aside to let you come through.
capricorn
The focus this spring is on your home and family. It's a time of rebirth and renewal, redefining what home means for you. Is it your actual home? Is it a person? Could it be your body? Home is a feeling, not a location, and redefining what home means for you can give you a sturdier and safer root system.

Your ruler, prudent Saturn is in rebellious aquarius, bringing its discernment and structure to your home and family life. This is a great time to clean, to tidy up, and to organize, and to revolutionize your systems. As you know better than most, Capricorn, having a neat home gives you the freedom to do what you please! Just remember to also go out and live! Your home is your safe haven at the end of the day, but self-worth comes not only from the home but also from sharing your talents with others.
aquarius
The focus this spring is on the mind. Your mind will feel revitalized and reinvigorated, ready to embrace new ideals. You're already an innovator, and this is the time to really explore those game-changing ideas within you. Don't be afraid to share them with the world, we need your brilliance!

Your ruler, disruptive uranus, is in steady taurus, shaking things up in your home and family. This could show up as big unexpected changes in your home and family, or a new way of understanding your relationship to your roots, your lineage, or your safe place. You may feel some limitation around your sense of self, but it will be temporary. Remember, boundaries keep us safe and give us the room to roam freely; restriction is usually the precursor for major growth. Remember to communicate what you value and what you need so that you can be supported.
pisces
The focus this spring is on your values and self-worth. It's time for you to bask in the glow of who you are, what you have, and what you're capable of! Step into your power and embrace the value you bring to the world!

Your ruler, Neptune is in pisces, bringing an extra dreamy and romantic quality to your self identity. Your ability to dream and manifest is heightened, but it could also lead to projecting your desires onto others or feeding delusions. Make are to stay rooted in reality and take care you don't project. Harmonious venus joins Neptune in pisces bringing some balance and harmony to this otherwise foggy placement.
---
What did you think? What resonated with you? What are you most looking forward to this Spring?
Share your thoughts in the comments below! And THANK YOU so much for reading my writing, it means a lot to me!
Love and love and love,
Laura
---
check out my recent blog posts:
Horoscopes for Aries Season
March 18, 2021